Do You Need Plumbing or Gas
Expertise on Waiheke Island?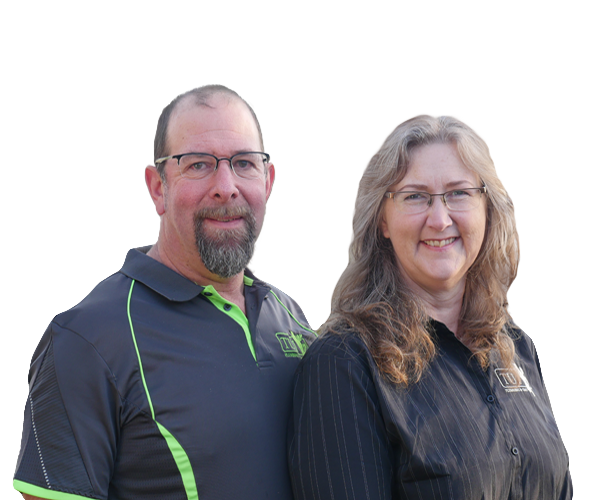 Lance & Trish Crosland
Tui Plumbing and Gas
Why Choose Tui Plumbing and Gas on Waiheke?
We're a family run Waiheke Island plumbing and gas company
Being in such a fabulous location allows us to work on a variety of projects as well as the usual everyday plumbing and gasfitting work.
Heading the team is Lance Crosland, who is originally from Wellington where he did his apprenticeship and set up his own business in 1998. After having two young children, a lifestyle choice was made to relocate to Waiheke Island in 2001. The business was recently restructured and re-branded into Tui Plumbing & Gas.
Over 30 Years' Experience
Lance has over 30 years experience in the industry and also believes in being involved in the community. He is both a Trust Member and Skipper of Waiheke Coastguard. He not only rescues boaties but can also be seen at many local community events and fundraisers along with the other Waiheke Coastguard volunteers.
As well as being a "new build plumber" on Waiheke, Lance also works with existing home-owners to service things like faulty water pumps, new bathrooms, leaking taps and toilets, and all things plumbing!
Commercial plumbing and gasfitting services are also available and we're experienced with a wide range of services from water treatment at Waiheke Vineyards, through to solid fuel fires and heating.
So if you're looking for Waiheke Plumbing services – give Tui a call today or get in touch with us.
6 Reasons To Call Tui Plumbing and Gas First
8 Point Satisfaction Guarantee
We've operated on Waiheke Island for 15 years and built up long-term clients who have been with us from the start.  We're proud to be involved in building the community.
Our team are clean, safe and respectable which reflects the high standard of the Tui brand. We promise to respect your space and will leave your place tidy, clean and secure.
We're picky about who we employ and encourage team values of trust and respect. This ensures that your plumber will take pride in their work. Click here to Meet The Team.
We choose only well established and trustworthy suppliers and products. We guarantee the quality of these products, many of which you'll recognise as household names.
We have a great history of return clients and always ensure complete satisfaction on every job from the smallest to the largest.
"Tui did some work for me a few weeks back repairing a fire place on one of our holiday accommodations. We had guests checking into it that day and I was concerned it was going to get dirty as many trades people I have dealt with over the years have adopted a careless attitude.  I turned to find Ethan with his boots off, the job done and the area spotless. I was very impressed also with the attention to detail on his repair. To top it off Ethan had great manners and was very personable.  Thanks Tui Plumbing Gas. A job well done!''
"We have worked with Lance Crosland from Tui Plumbing and Gas for nearly 15 years. Lance has always responded quickly to our needs ranging from solving simple and complex plumbing and gas problems to the design and installation of custom systems (e.g. water treatment). Lance is a reliable, honest, and customer focused service provider who charges fairly and guarantees his work. He is a very important part of our extended team and we value our long-term relationship with him and his business."
"We have enjoyed many years of loyal service from Tui Plumbing and Gas here on Waiheke.
We are running several large estate properties and have always found that Lance and his team have been both proactive and reactive tradesmen who take pride in getting problems solved and jobs done on an as and when required basis."
"We have recently completed a major renovation at Palm Beach and once again Tui Plumbing and Gas to do the job. Lance and his team have a great approach to their work. Always friendly, on time, and most helpful in solving the challenges we had to complete the job. We would have no hesitation in recommending Lance and his team and would be happy to talk to anyone concerning proposed work."